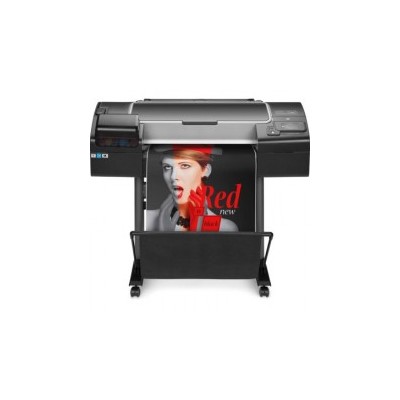 HP DesignJet Z2600 PostScript 24 Inch Large-Format Inkjet Printer
Update Terakhir
15-06-2023
Lokasi
DKI Jakarta - Jakarta Utara - Kelapa Gading
Perhatian!
Perusahaan ini terdaftar sebagai Free Member. Hindari melakukan pembayaran sebelum bertemu penjual atau melihat barang secara langsung. COD (Cash On Delivery) atau bertemu langsung dengan penjual merupakan metode transaksi lebih aman.
Spesifikasi HP DesignJet Z2600 PostScript 24 Inch Large-Format Inkjet Printer
https://easyprinthead,com/products/HP-DesignJet-Z2600-Postscript-24-Inch-Large%252dFormat-Inkjet-Printer.html
Product Description
PRODUCT HIGHLIGHTS

Max Resolution: 2400 x 1200 dpi

Max Printable Width: 24"

Print Speed: 469 ft²/h

HP Thermal Inkjet Technology

6 Pigment-based Inks with Chromatic Red

HP Professional PANTONE Color Emulation

Adobe Postscript / PDF and HP-GL/2

Color Touchscreen

USB Direct Printing

USB 2.0 and Ethernet Connectivity

Printing Method

Printing Technology

HP Thermal Inkjet

Maximum Resolution

2400 x 1200 dpi

Print Speed

469 ft²/h / 43 m²/h

Ink Type

Pigment

Ink Cartridge Configuration

6 individual cartridges

Minimum Ink Droplet Size

4 pL (pK, C)




6 pL (M, Y, mK, R)

Line Accuracy

±0.1%

Paper Handling

Roll feed




Sheet feed




Media output bin




Automatic cutter

Paper Types

Photo, fine art, self-adhesive, banner and sign, bond and coated, backlit

Maximum Paper Width

24" / 61 cm

Paper Sizes

Roll: 11-24" / 27.9-61 cm wide




Sheets: 8.3 x 11" to 24 x 66" / 21 x 27.9 cm to 61 x 167.6 cm




Standard Sizes: A, B, C, D (A4, A3, A2, A1)

Media Thickness

Up to 31.5 mil / 0.8 mm

Paper Weight

80-495 gsm

Margins

Roll Paper




Top: 0.2" / 5 mm




Bottom: 0.2" / 5 mm




Side: 0.2" / 5 mm




Cut Sheet




Top: 0.2" / 5 mm




Bottom: 0.67" / 17 mm




Side: 0.2" / 5 mm
Tampilkan Lebih Banyak
Easy Printhead
Located at Jl. Tulodong Atas 2 No.8B South Jakarta - Indonesia. Our company is the largest Print Head dealer in Indonesia. All about Easyprinthead - Your Destination for Printing, Embroidery & More!
We sell equipment with several big brands such as MIMAKI, ROLAND, MUTOH, SUMMA, SPECTRA, RICOH, SEIKO, U-MARQ, CANON, EPSON, HP, GRAPHTEC, XAAR and others that are almost in the world.
We know you have a lot of choices out there and occasionally you may find a price that is slightly lower than ours, but what sets us apart is our dedication and commitment to ensuring that your shopping experience with us is enjoyable, every time, guaranteed!
All items are BRAND NEW in their original retail packaging with most items shipped directly from the product manufacturer's or distributor's warehouse to your door (no 'seconds', 'scratches & dents' or refurbished items unless clearly stated in the product listing).
Tampilkan Lebih Banyak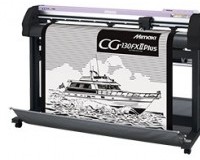 Jl. Tulodong Atas 2 No.8B
DKI Jakarta - Jakarta Utara
Login Terakhir

15-06-2023